Best Air Duct Cleaning in Alexandria, VA!
Safe House is proud to be the Best Air Duct Cleaning company in Alexandria, with local technicians offering quality service for our neighbors!
Safe House is the trusted Air Duct service provider for Alexandria, to come to your home and take all the dirt and dust from your ducts!
Safe House Air Duct Cleaning in Alexandria, VA
Duct cleaning Alexandria, VA
Even though many people do not realize it, cleaning your air ducts is a crucial part if you would like to keep your home clean and your family members in good health. You have to make sure that your HVAC system is running in an efficient manner all the time. So if you would like to get the maximum amount of benefits from your HVAC system, it is recommended that you hire a professional. Air duct cleaning 
This is because getting your air ducts cleaned on a regular basis, will not only help ridding your home of debris and mold of various types, but it will also lead to major cost savings. This is because you and your family members will now be subjected to a cleaner air. Your system will also work more efficiently than before.
In order to determine how often you should get your duct cleaning done, it depends on a wide range of factors. Some of these factors include pets, local weather, smoking, renovations which have been done quite recently, and the quality of air inside your home. On a general basis, it has been recommended by air duct cleaning experts that your air ducts be cleaned every three to five years. But here, you have nothing to worry about, when you will be hiring a professional cleaning service, they will first come to your property and conduct an initial inspection. This will be done to determine how much of cleaning will need to be done and if there are any imminent or potential dangers lurking in any corner of your home.
So what are some of the benefits of getting your air ducts cleaned by a professional? One reason is that it can help to reduce allergies. Symptoms of allergies can be really oppressive, and you don't want this to be the case in your own home. Getting the air ducts cleaned will ensure that cleaner air will flow out which can help in reducing the possibilities of allergies. By hiring a professional service, a lot of people have also noticed that they have significantly less dust in their homes. This is because fresher and cleaner air will leave your house feeling the same as well.
Cleaning your HVAC Unit System is not a do it yourself job. If you want to properly clean and extend the life of your HVAC Unit System you should have a professional company with experience in the area like us, do the job for you. At Safe House Air Duct Cleaning we take care of the fan, compressor, coil, filters and every little corner of the system for you. Our technicians are equipped with the best tools in the market to avoid damaging the system. Its best to avoid major breakdowns or having to replace an HVAC system entirely, by having regular maintenance on it as you would any other major appliance in your home. 
When looking to hire an Air Duct Cleaning service, you will want to look for a company which is both trustworthy and reliable. It is important to find someone who has high ratings. In this way, you will be confident that the job will be done right the first time around. In addition, you should also look whether the following things will be done:
Open doors or access ports which will allow the entire system to be inspected and cleaned
Inspect the system before cleaning in order to make sure that there are no materials in the HVAC system which contains asbestos
Use HEPA (High-Efficiency Particle Air) vacuuming equipment if the vacuum exhausts are inside the home
Protect furnishing and carpets during the cleaning process
Use well-controlled brushing of duct surfaces with contact vacuum cleaning
Use of only brushes with soft bristles
Taking extra care to protect duct work
Following the industrial standards of air duct cleaning.
Mold and Mildew information
Mold can grow in ductwork if it isn't noticed or maintained. A humid climate along  or anything causing moisture in your walls and causes condensation, can lead to mold in your air ducts. Cracks or breakages in your ductwork can also lead to humidity or moisture leakage in your walls. It can cause a temperature differential generating moisture through condensation in an undesirable place.
The first tell-tale sign most homeowners notice is the odor. By that time, it's already a major infestation. Most household cleaners aren't strong enough to fully wipe mold out, as it is incredibly resilient and regenerative. Now imagine this intruder traversing the entirety of your air ducts length. Safe House has handled and efficiently eliminated this problem for all of our clients with reliable results!
Call Now For A Fast & Easy Quote!
Testimonials from our Clients in Virginia
⭐⭐⭐⭐⭐
Anna Lazarus. Del Ray, VA
I knew it was time for my air ducts to get cleaned and Safe house helped me right away, the technician explained a lot of the process to me. Very friendly and professional
⭐⭐⭐⭐⭐
Milton Jacek. Alexandria, VA
My allergies were getting worse every year, I've been frantically looking for ways to alleviate them holistically, but when I heard my air ducts can also be a source because I never clean them, I decided to have them looked at, and it definitely helped me out!! Thank you so much team
⭐⭐⭐⭐⭐
Francesca Newman. Westchester, VA
Thanks to Safe House Air Duct Cleaning- Northern Virginia, for making this really easy to schedule. My boyfriend tried to do this for us on his own but we just made a mess and broke our dryer vent. They came by the next day and fixed all our issues, we are very grateful
AFFILIATIONS + CERTIFICATIONS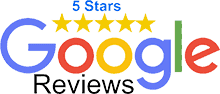 Call Now For A Fast & Easy Quote!