Best Dryer Vent Cleaning in Burke, VA!
Safe House is proud to be the Best Dryer Vent Cleaning company in Burke, with local technicians offering quality service for our neighbors!
Safe House is the trusted Dryer Vent service provider for Burke, to come to your home and take all the dirt and dust from your vents!
Safe House Dryer Vent Cleaning in Burke, VA
Burke is a lovely community within Fairfax County of Northern Virginia. Burke boasts many beautiful areas with scenic destinations to visit! Our neighbors indulge in the nature just in our backyards, with places such as Burke Lake, and Pohick Creek Stream Valley Park! We happily service all of the nearby areas, such as Fairfax, Springfield, and Annandale!
Safe House Air Duct Cleaning has been in business for eighteen years and counting. Safe House offers dryer vent cleaning, Air Duct cleaning, and HVAC unit system cleaning services to BOTH commercial and residential properties. All of our technicians are licensed and have a minimum of five years of experience in the field. Safe House Air Duct works with the highest quality tools out in the market to ensure we leave your property feeling safe with fresh, pristine air.
Dryer Vent Fire Prevention in Burke, VA
Our home dryers are truly a blessing of technology we are privileged to have in modern times. The benefits of skipping the Laundromat and having the convenience of these appliances in our home also comes with great responsibility! Neglect and lack of maintenance is not only illegal, but can be incredibly dangerous for your family and home! Dryer exhaust vents and systems have Residential Codes to be upheld to in order to prevent accidents and potential fire hazards. Dryers are second only to stoves in being a leading cause of fires by appliances in homes. Studies have calculated an average of about 12,900 fires annually being caused by Dryers in 2019. Vents need to be cleaned at least once a year and many government entities have plenty of safety tips for proper maintenance!
Aside from safety concerns which is ALWAYS a top priority, it is greatly beneficial to have your dryer vents serviced regularly for the sake of energy efficiency as well! If you have to run multiple cycles to dry your clothes, it's going to cost you a lot more over time incrementally. To have free flowing air allows the dryer to work as intended, and under the manufacturers instructions.
Dryer Vent Cleaning Process
We begin as usual by disconnecting the unit from the power supply, and assessing whether it is a Gas powered dryer, or electric. They both have different standards for how rigid the vent tubing needs to be, and we use the appropriate tools as such.
Cleaning Out the Dryer Vent Lint Trap
The dryer vent filter should be cleaned after every drying cycle, many people don't. Cleaning the lint trap regularly can make a significant difference as to how much lint builds up in your dryer and vent. There is also sometimes an outdoor dryer vent lint trap that needs to be cleaned out, which is uncommon but exists.
Cleaning the Dryer Vent
Unplugging the Dryer Vent
The first step we take is to unplug the dryer vent. The duct that is closest to the dryer is the first to be disconnect. Once this is done, the first part of the duct is pulled away and the opening of the duct inside the wall is exposed.
Rotary Brush Cleaning
The lint trap housing and duct segments have to be cleaned with a rotary brush first. Each section of the dryer vent has to be cleaned individually. The first thing we do is use the rotary brush to gently clean out each of the segments. The dryer vent hose cleaning is done with customized equipment to deal with these longer vents with bends.
Vacuum Cleaning
After the lint has been dislodged, we clean the dryer vent duct with a powerful suction HEPA Vacuum. The dryer vent lint trap and the dryer vent duct have to be vacuumed thoroughly so that all that lint we loosened using the brushes is removed. If necessary, we brush and vacuum repeatedly to ensure that the dryer vent and lint trap housing are completely clean.
Bird Guard Replacement
Aside from Lint, another reason why a dryer vent could get clogged is because tiny animals such as birds, squirrels, rodents, etc. could decide to take up residence in the exhaust vent of your dryer duct. We don't want those little animals to get in there or possibly harmed, so if there is a bird guard installed at the outside opening of your dryer vent, it can keep them out. This guard needs to be cleaned regularly and replaced in a timely fashion. So, as part of our dryer vent solutions, we also carry out bird guard replacements!
Sanitizing Dryer Vent
Our dryer duct cleaning service is not complete until we have sanitized the dryer vent. After all, there can also be a build up of bacteria and mold thanks to all that moisture, warm air and lint in the vent. By sanitizing the vent, we ensure that all odor causing bacteria are removed.
Call Now For A Fast & Easy Quote!
Testimonials from our Clients in Virginia
⭐⭐⭐⭐⭐
Christian Jensen. Arlandria, VA
I've seen a lot of news articles lately about dryer vent fires and I realized as a new homeowner, this is something I must now be cognizant of. Thank you Safe House for making this an easy process all around
⭐⭐⭐⭐⭐
Billie Iervasi. Burke, VA
Thanks to safehouse for making this really easy to schedule. My partner and I tried to do this for us on our own but it wasn't working out. really great prices drew us in to make the call
⭐⭐⭐⭐⭐
Carl Huntsman. Kings Park West, VA
I had started this project and tried to clean this myself, but really only made things worse for myself, I called up safehouse i found on google and they came the very next day to help me get it sorted out!
AFFILIATIONS + CERTIFICATIONS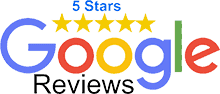 Call Now For A Fast & Easy Quote!