Best Air Duct Cleaning in Herndon, VA!
Safe House is proud to be the Best Air Duct Cleaning company in Herndon, with local technicians offering quality service for our neighbors!
Safe House is the trusted Air Duct service provider for Herndon, to come to your home and take all the dirt and dust from your ducts!
Safe House Air Duct Cleaning in Herndon, VA
Herndon is a lovely town in Fairfax County, Northern Virginia. Herndon is a blossoming area with a lot of scenic destinations to enjoy! You don't have to go far for a relaxing and fresh ambience, with places such as Trailside Park, Stanton Park, Haley Smith Park, and of course Chandon Dog Park for the pups! There is a lot of green space to appreciate! Also conveniently less than 10 minutes from Dulles International Airport. We also service nearby neighbors in Reston, and Sterling!
Safe House Air Duct Cleaning has been in business for eighteen years and counting. Safe House offers air duct cleaning, dryer vent cleaning and HVAC unit system cleaning services to BOTH commercial and residential properties. All of our technicians are licensed and have a minimum of five years of experience in the field. Safe House Air Duct works with the highest quality tools out in the market to ensure we leave your property feeling safe with fresh, pristine air.
Air Duct Cleaning in Herndon, VA
Neglecting your air ducts is very common, you clean most of your house but this is hidden from view. Upon further inspection inside, you may find years worth of build up and accumulation of dust, debris, etc.  This system is responsible for regulating the air in your home. If this isn't clean or ever maintained, it can spill out into your house for you to breathe in daily! Over time, air ducts get filled with dust, dirt, pet dander, possibly mold, mildew and many other allergens that can be difficult to detect. Poor indoor air quality can severely affect someone with Asthma, COPD, and also cause respiratory issues by creating unfavorable conditions allowing for allergens to spread and take flight. Not having your air ducts professionally cleaned can also fill your property with dust that's inside the vent. Safe House Air Duct Cleaning technicians pride themselves in leaving your property smelling brand new. Most air ducts lifespan range from 15-25 years. It is important to maintain them adequately to elongate this range. 
HVAC Unit System Cleaning in Herndon, VA
Cleaning your HVAC Unit System is not a do it yourself job. If you want to properly clean and extend the life of your HVAC Unit System you should have a professional company with experience in the area like us, do the job for you. At Safe House Air Duct Cleaning we take care of the fan, compressor, coil, filters and every little corner of the system for you. Our technicians are equipped with the best tools in the market to avoid damaging the system. Its best to avoid major breakdowns or having to replace an HVAC system entirely, by having regular maintenance on it as you would any other major appliance in your home. 
Mold and Mildew Treatment in Herndon, VA
Mold can grow in ductwork if it isn't noticed or maintained. A humid climate along  or anything causing moisture in your walls and causes condensation, can lead to mold in your air ducts. Cracks or breakages in your ductwork can also lead to humidity or moisture leakage in your walls. It can cause a temperature differential generating moisture through condensation in an undesirable place.
The first tell-tale sign most homeowners notice is the odor. By that time, it's already a major infestation. Most household cleaners aren't strong enough to fully wipe mold out, as it is incredibly resilient and regenerative. Now imagine this intruder traversing the entirety of your air ducts length. Safe House has handled and efficiently eliminated this problem for all of our clients with reliable results!
Call Now For A Fast & Easy Quote!
Testimonials from our Clients in Virginia
⭐⭐⭐⭐⭐
Christian Lamm. Herndon, VA
Thank you to safehouse for everything. My HVAC and air duct works like brand new again and I wanted to share this with you
⭐⭐⭐⭐⭐
Larry Moore. Oakton, VA
Incredible technician, really amicable and smart guy.. Thank you
⭐⭐⭐⭐⭐
Leo Martin. Great Falls, VA
I'm really glad to have hired you guys to come out and service all the air ducts for my home HVAC system. It runs so much more smoothly. 5 starss
AFFILIATIONS + CERTIFICATIONS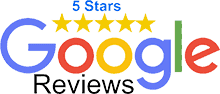 Call Now For A Fast & Easy Quote!